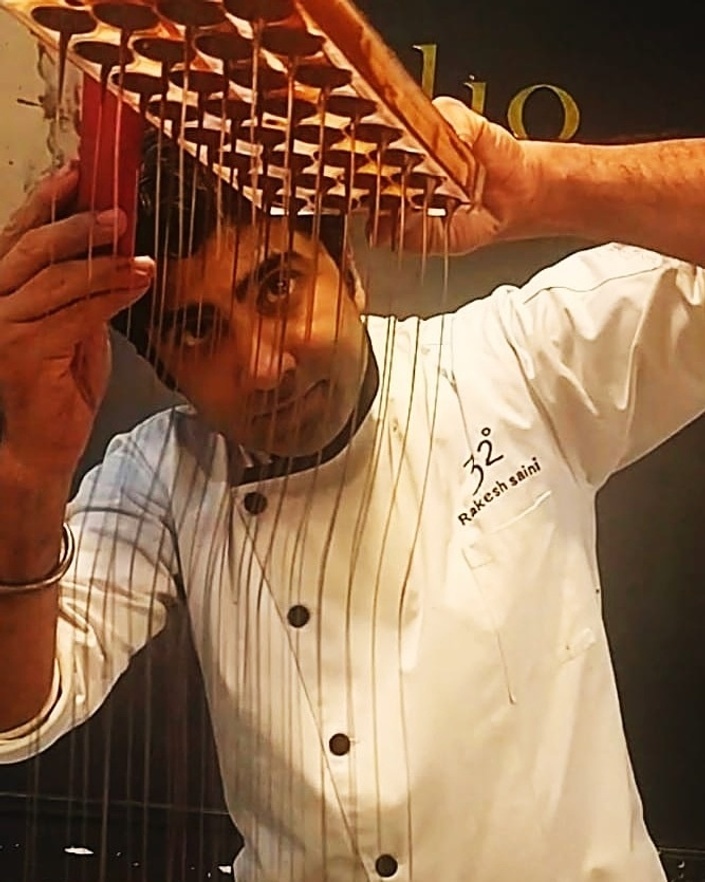 3 Months Master Chocolate Program Online
Learn the perfect science of chocolate making.
Duration: 3 Months.
Start/End time – At your pace. Then why 3 months? Whenever you start from that point. And even if you don't finish in three months. No rush, course remains with you for life. 3 Months is to discipline your time and schedule.
Features:
Online - Tutor led course (Tutor will remain with you via messaging feature in the course)
Mix of Step by step video lessons, articles and text lessons
Self-study material.
Practical's and Exams (online) Optional, if you don't want to attempt completely your choice
you have modules for assessment.


Curriculum for 3 months:
A very systematic approach, starting from basics to mastering the art.
Key Areas covered in this course:
Basics – Mastering the tempering
Types of beans, how chocolate is manufactured, process overview. Percentage of chocolates.
Polymorphism of cocoa butter- why tempering is required? In depth
Understand different types of fats in chocolate and why it is important to stabilize fats.
Tempering chocolate by seeding method, Tempering chocolate by tablering method, How to evaluate temper check and what are key temperatures and points on the temper check.
Learn correct ways of chocolate melting, understanding effects of humidity, room temperature and refrigerator temperature
Dealing with common problems faced in humid and tropical climate – how to avoid sweating of chocolates
How to clean moulds, how to create shells, how to lock shells, how to demould.
Open recipes for nut clusters and Florentine bites.
Advance:
Understand water activity and shelf life –in depth this will help you develop long life recipes.
Role of sugar and humectants in chocolate.
Use of additives in chocolates and fillings. Enhancing shelf life.
French and swiss at par international recipes
Ganaches
Crystallization of ganache by various methods, in depth
Moisture migration and fat migration discussion.
Ganache with fruit purees
Ganache with liquids eg liquors
Decorative pieces and Finishing techniques
Professional finishing techniques – right from making shells and locking them
Use of texture sheets and transfer sheets, correct procedures of their usage
Spraying techniques with colored cocoa (understanding proportions and temperatures for spray)
Moulding and enrobing techniques
Moulded and bulk production techniques
Learn unique infusions
Home and commercial production processes.
Bonbons, pralines, caramel and fudges
Couverture recipes across bonbons, pralines, caramel and fudges
Mandarin Pate de fruit
Mojito Ganache
Honey kissed Sesame Praline
Banana hazelnut cheesecake
Brownie caramel chocolate bar
Truffles
Basil
Thyme caramel
Lust – Ultimate praline
Green Tea biscuit bonbon
All above recipes with clear video step by step instructions.
+ More recipes in text format for you to make and practice
Licenses, Marketing and budgeting & storage
Necessary licenses and how to start with basics
Storage and transportation
How to price your recipes and bonbons
Budgeting and forecasting
Marketing and selling
Exercises & Test
Lot of exercises and test for you to evaluate your progress.
Your Instructor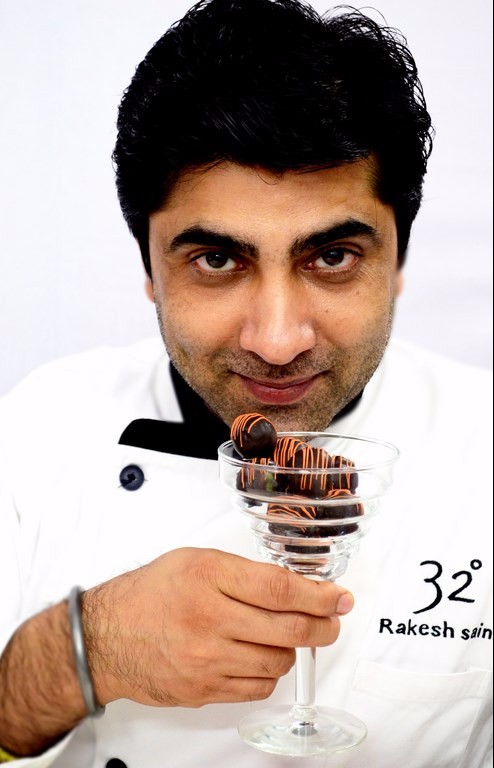 Rakesh Saini is internationally qualified chocolatier and sugar artist. He started his career in London and been in industry for last 19 years. He travels across India and abroad to teach. He has authored book on cupcake designs and writes for various magazines and journals. He is Majorly into consulting and teaching.

Certified Professional Chocolatier
Certified Master of Chocolate Flavors
Certified Bean to Bar Maker
Certified Sugar Artist
Courses Included with Purchase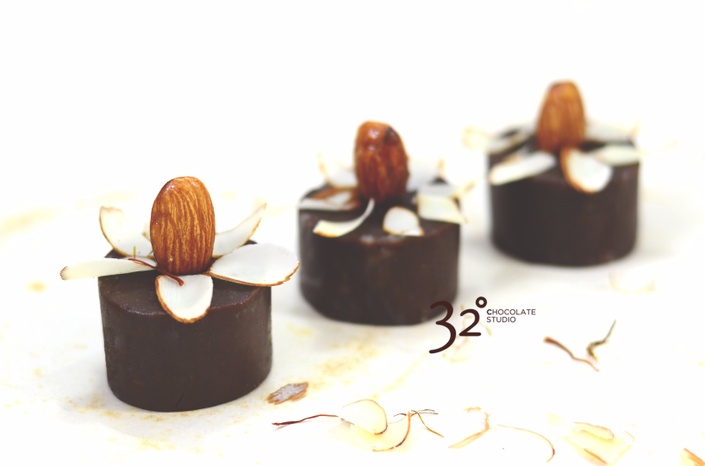 Festive chocolates
Innovative styles of presentation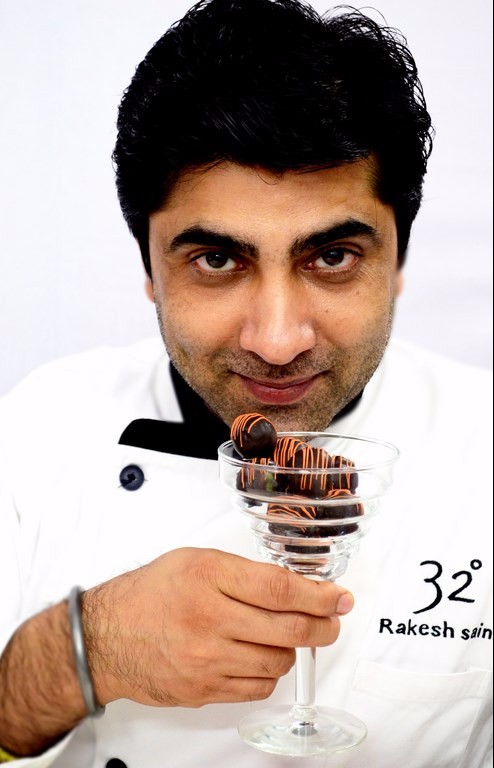 ₹2,300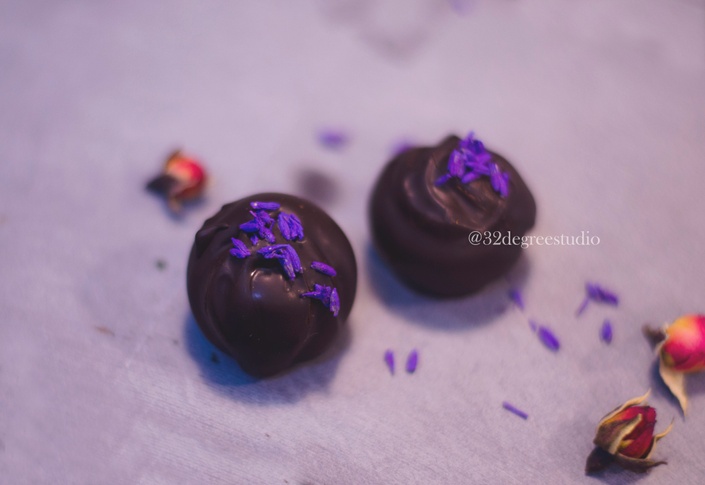 New season truffles
New seasons truffles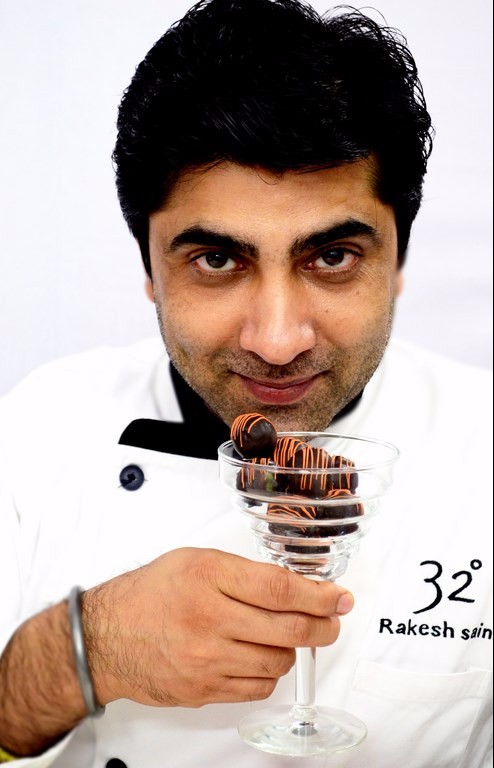 ₹2,700
Original Price: ₹5,000
Frequently Asked Questions
When does the course start and finish?
As mentioned in curriculum. there is no start or end date. You learn at your pace. once finished lessons remain with you for lifetime.
How long do I have access to the course?
life time access. You will access to course forever.
What if I get Stuck in course?
Tutor will remain with you Group and comments section and email support.
If the Materials are readily Available
Yes most of the materials are easily Available. Even if you are in remote area, things are available in online market spaces.
Will I be able to do it Online?
Yes we are very sure, we have trained hundreds of students already on this program
What if I am not able to submit weekly assignment?
No Problem. Do it when you ready
Will I get certificate for this?
Yes. Once you complete all modules
TOTAL SAVING OF 7700/-
2700 GST WAIVED OFF +5000 WORTH COURSES FREE